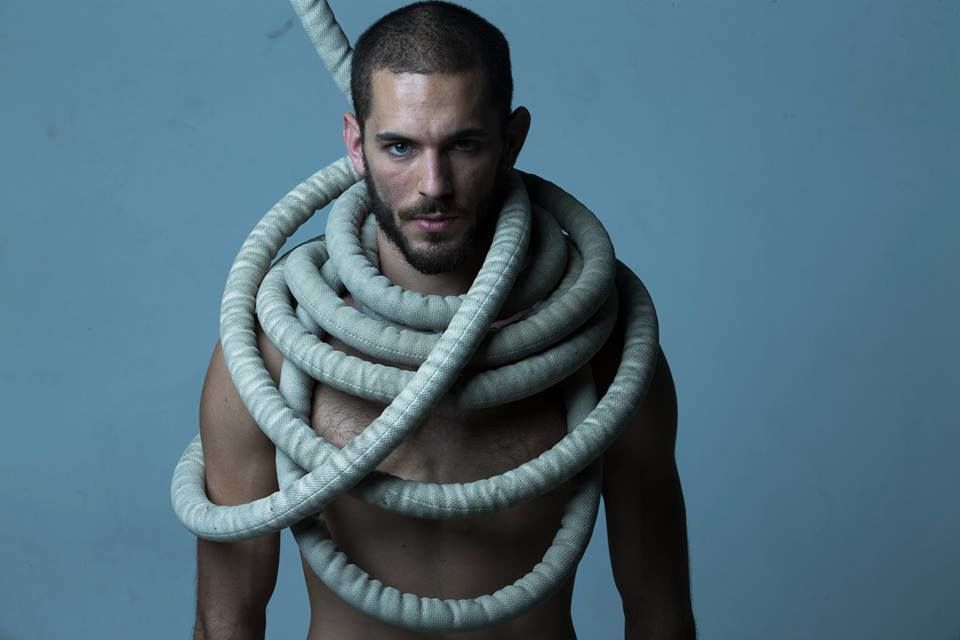 Yotam Peled was born in Kibbutz Beit-Keshet in Israel in '89. Since childhood he has practiced fine arts, athletics, and Capoeira. At the age of 21, after finishing service in the Israeli defense forces, he began dancing, and later on pursued higher education in contemporary circus.
In 2015 he relocated to Berlin, and since then he has been working as a freelance performer with several European choreographers, among them Maura Morales, Yann L'Hereux, Troels Primdahl, Jill Crovisier and Mitia Fedotenko.
Alongside performing he has been creating his own choreographic work, which toured festivals and venues in Israel, Germany, Poland, Italy, Spain, France, The Netherlands, Norway, North Macedonia, Luxembourg, Japan, Thailand and Vietnam. His solo performance 'Boys Don't Cry' has received awards from Awaji Circus Art, Würzburg tanzSpeicher, MASDANZA, Gdansk Dance festival and Corpomobile Rome. His first ensemble work 'Entropia' was created in 2018, as part of 'THINK BIG' – a collaboration between the city opera of Hanover and TANZtheater International festival.
Yotam was selected to participate in TalentLAB#19 platform in the Grand Theatre of Luxembourg, to create 'ALPHA', with his ensemble 'the Free Radicals', during a residency mentored by choreographer Hofesh Shechter.
The piece premiered in Trauma Bar und Kino Berlin, on August 2019, and was invited to perform in Altofest, Tanzmesse NRW and Tanztage Ingolstadt.
In November 2019 he was a resident choreographer in Skopje Dance Theater and created 'The Tragedy of the Tiger Beetle'. Over 2020/21 he will create new works for the graduates of EDCM, Canada, and Frontier Danceland, Singapore. Yotam has been a guest teacher and collaborator in Fontys Academy of Arts, Folkwang University of Arts, Dock11, Munstrum Theater, Cie. Hors Surface, Cooperativa Maura Morales, Overhead Project, and numerous festivals and dance studios in Europe and Asia.