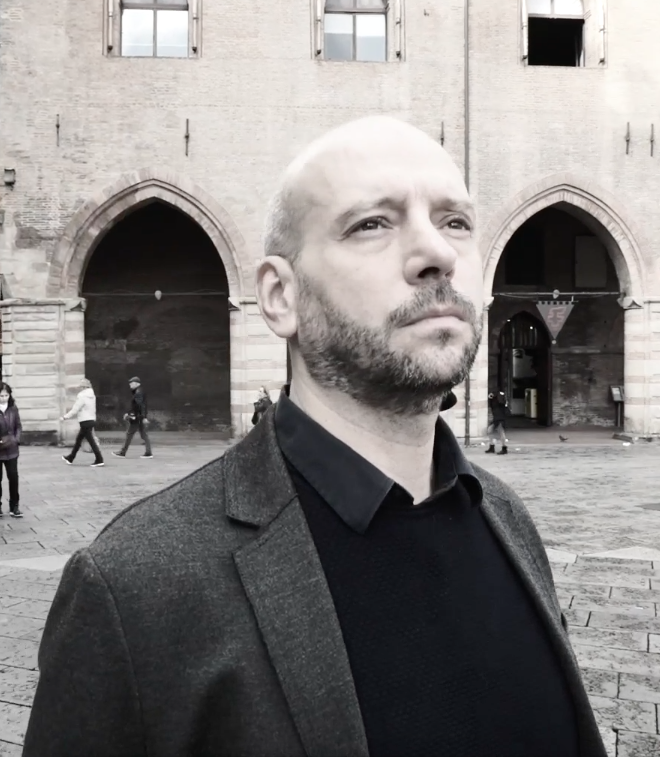 Mattia was born in Alessandria. He has studied music at the Conservatory Antonio Vivaldi and dance at the international Academy Rosella Hightower in Cannes, France. Later, he joined the Ballet Company of the Teatro alla Scala in Milan, the Verona Arena, the Teatro Carlo Felice in Genoa, and other important national and international theaters and ballet companies.
In 1994 he created his first productions as a choreographer.
In 2004 he founded the Leggere Strutture Dance Company in Bologna, where he works as choreographer and artistic director. In 2008 he co-founded the Artistic and Cultural Center Leggere Strutture Factory, where you can find his dance company's office.
In 2009 he was picked out to participate in the project Choreographic Collision, organized by the Arsenale Danza, the Venice Biennale, and directed by Ismael Ivo.
In march 2014 he collaborated with Brigel Gjoka (choreographer and dancer of the Forsythe Company) on the project EKSOD, which debuted and the International Festival Napa in Pakistan, thanks to the contribution of the Goethe Institüt.
In June 2014 he participated in a workshop with the choreographer David Zambrano, organized by the Venice Dance Biennale and directed by Virgilio Sieni.