FRANCESCA MAZZA
ACTING, DRAMA, SINGING AND VOCALITY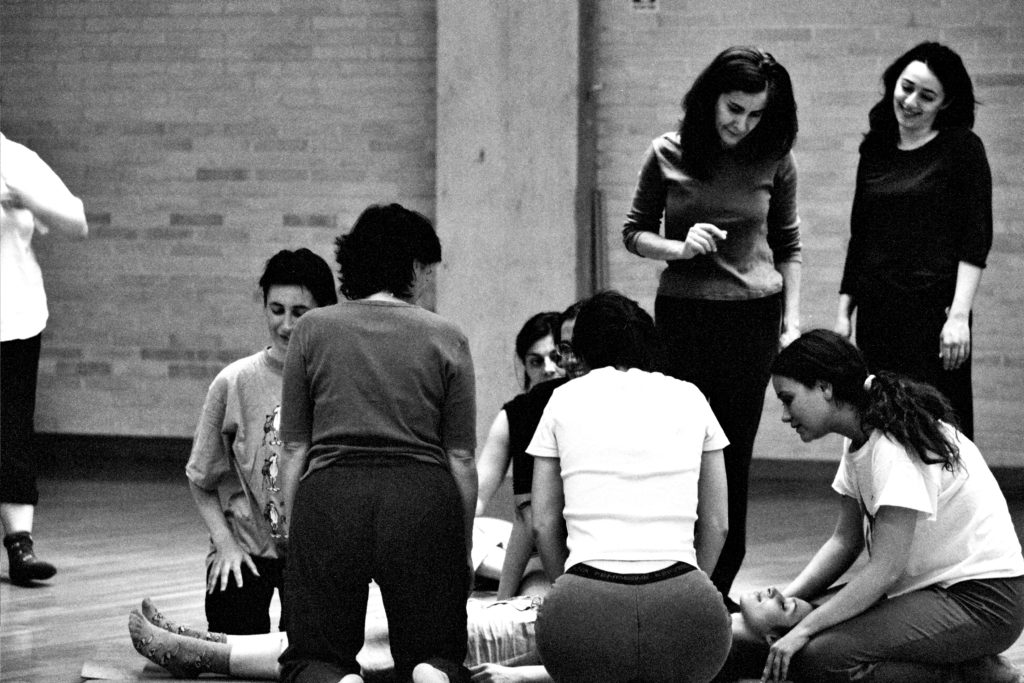 Francesca Mazza graduated with honours in Arts, Music and Performing Arts and she obtained a degree in Theatre School directed by Alessandra Galante Garrone.
From 1983 to 1995 she was working with performances by Leo de Berardinis.
Her following works include collaborations with Alfonso Santagata, Gigi Dall'Aglio, Davide Iodice, Pietro Babina, Federico Tiezzi, with a Chilean theatre director Raul Ruiz and a collaboration with a French director Jacques Lassalle.
Francesca Mazza participated in different works produced by companies such as Teatri di Vita, Fanny & Alexander and the Accademia degli Artefatti company.
She was also teaching at Alessandra Galante Garrone's theatre school in Bologna.
Her show Acquamarina, in its 2004/2005 season, produced by the Fanny & Alexander company, won her the UBU Award for the Best Supporting Actress. She received her second UBU Award for the Best Leading Actress in West, created by Fanny & Alexander and Progetto Ravenhill companies in its 2009/2010 season.