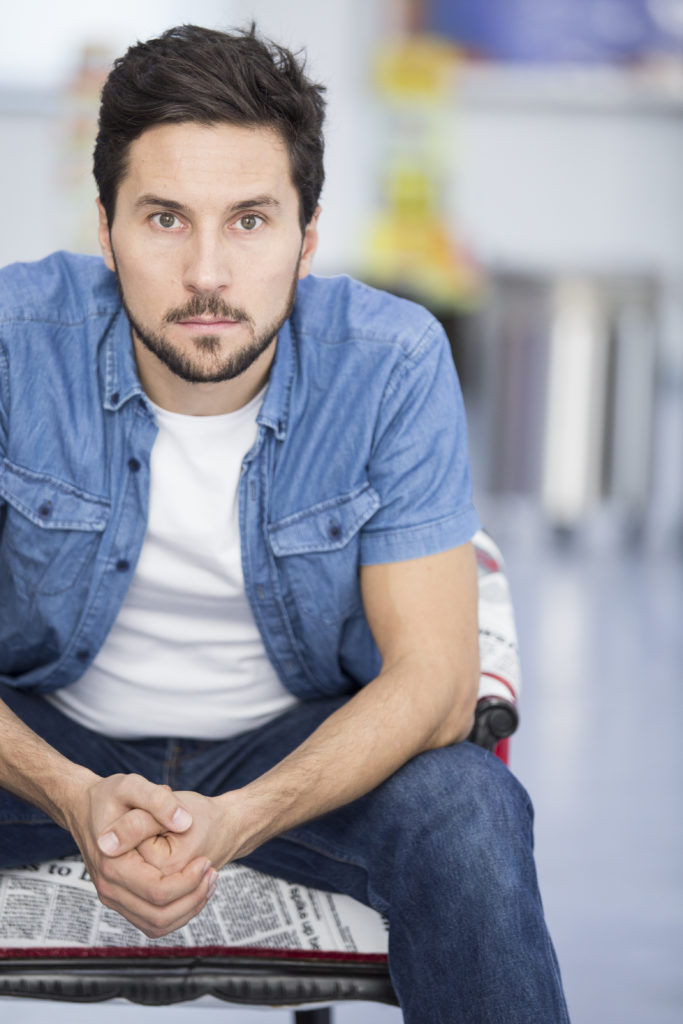 Carlo's first experience in the performative world dates back to 2000 with the company 'O.T.E.', directed by Pietro Luigi Floridia.
He partook in several shows, like Il balcone di Giulietta which won the special mention at the 'Premio Scenario 2003'.
He then worked in several productions of the 'Compagnia Teatro dell'Argine' and later with the company 'Teatro delle Moline', directed by M° Luigi Gozzi, in the show L'attentato.
In 2004 he was the co-lead in Barbara Nativi's last show Binario Morto, co-produced by 'Teatro Nove', and 'Teatro della Limonaia'.
In the following years, Carlo collaborated with several companies in a number of productions, among which 'Centro Nazionale Teatrale', 'Bauci Teatro', 'Ramm' and 'Teatro Comunale Bologna'. Meanwhile, he continued his training, firstly briefly in London with the company 'Theatre de Ange Fou', and later in Parma with a hight-training course organised by 'Teatro Due'.
In 2009 he made his debut on the musical theatre stage, first with 'Compagnia della Rancia' in the musical Grease, and then in Beggar's Opera directed by Lucio Dalla and Jesus Christ Superstar by 'Norman Music'. As of 2010 he has been collaborating with different physical theatre companies, among which 'Balletto Civile', 'Abbondanza/Bertoni', 'Babafish/Petri Dish'. During all these years, besides his active contribution as a performer, he has also choreographed and directed several shows: Kafè, Niente più niente al mondo, Anna Cappelli and others.
In 2015 he was cast for Corpi Eretici, a contemporary opera composed by Mauro Montalbetti and directed by Marco Baliani. Recently the work with the choreographer Irene Russolillo for her new creation Wave; he will also be in the 2018 production of Valhalla by 'Pedtri Dish' Company.