ALESSANDRO PONTREMOLI
INDIVIDUAL MANAGEMENT ORGANIZATION AND ARTISTIC ENTREPRENEURSHIP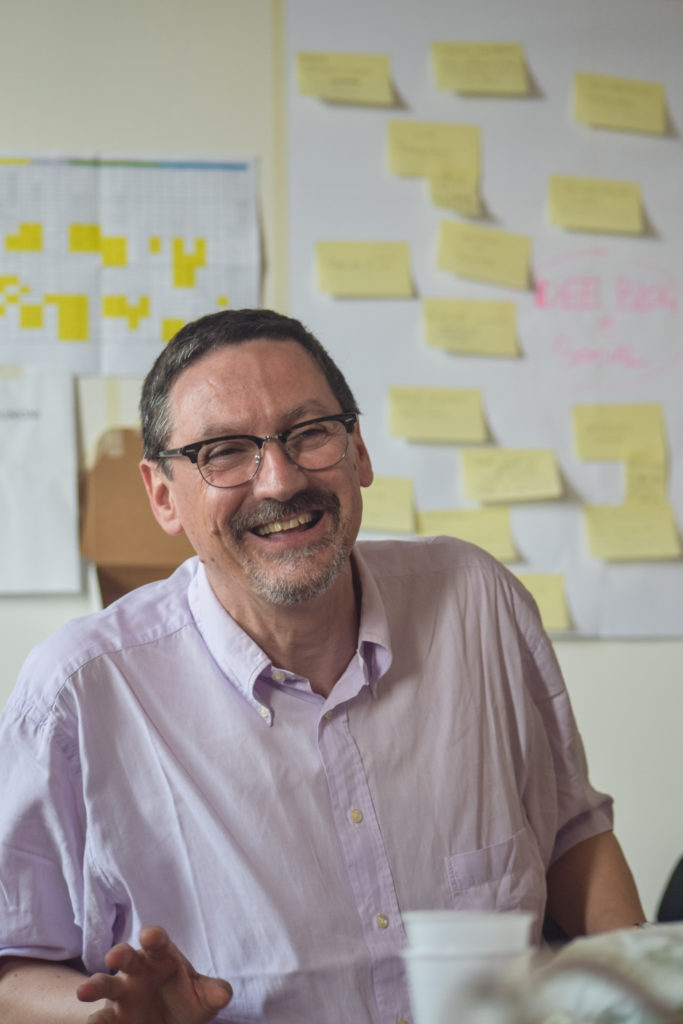 The lectures will focus on the aesthetics of dance in Italy and in Europe in the last thirty years, with particular attention to the tools for a critical analysis of the forms and to the methodology of historical research in dance.
The rhizomatic discourses of dance studies and cultural studies will be guided by the following key words: politics, gender identity, body, memory, performance.
Alessandro Pontremoli, after earning a secondary school diploma in classical studies, graduated in Modern Literature at the Catholic University of the Sacred Heart in Milan, where he later obtained the Postgraduate Diploma in Performing Arts from the University's Department of Social Communication. Since the Academic years 1994/95 to 2000/01, after obtaining a PhD in Theory and History of dramatic performance (VII cycle) in 1993, he first teaches as adjunct professor at the Catholic University of Milan and Brescia and at the University of Turin and from October 2001 as Associate Professor at the University of Turin.
Since December 2018 he has been holding a position as a Tenure Professor of Performing Arts at the University of Turin, acting as a member of the Scientific Committee of the Center of Studies "Italy of the Renaissance and Europe" where from 2003 to 2011 he directed the "Bella Hutter CRUD (Regional University Center for Dance)". He is part of the Scientific Board of the PhD in Literature (Curriculum Performance and Music).
Since the Academic year 2004/05 he has been holding a role of the Scientific Director of the Master's Degree course in Social and Community Theater at the University of Turin for four editions. He is a Scientific supervisor at SCT Center – Social Community Theater Center of the Liberal Arts Department at the University of Turin.
From 2004 to 2010 he was the President of the Italian Association for Dance Research (AIRDanza); from 2010 to 2017 he was a member of the Dance Advisory Committee of the Ministry of Cultural Heritage and Activities; he will continue to hold a role of the President of the latter Committee until 2020.
Pontremoli is a member of the scientific committee of the journals: «Il Castello di Elsinore», «Danza & Ricerca» and «Mimesis Journal». He directs the editorial series "Tracce di Tersicore" for UTET (Turin) and "Studi di Danza" for Baldacchini Editore (Milan).
In December 2015 he won the Award for the philological essay of the XX edition (2013-2014) of the Luigi Pirandello National Theater Prize with the volume Danza e Rinascimento. Choreical culture and "good manners" in the fifteenth-century court society, Ephemeria, Macerata 2011.
He studied historical dance with Peggy Dixon in England and since 1980 has been directing "The Leoncello – School and historical dance group" in Legnano, near Milan.
His research in the historical and theoretical field focuses mainly on: the forms and the aesthetics of  dance from 15th – 18th century; contemporary performance; social and community theater.
Funding ID
2017-2019 Task Manager of the scientific university board of Project CARAVAN Next – Feed the Future: Art Moving Cities (European Commission Education and Culture EVE, Culture Programme 2014-2020. Identifier: EACEA- 559286)
2011-2013 Task Manager of the scientific university board (partner of Fondazione CRT Torino) of Project CARAVAN: Artists on the Road (European Commission Education and Culture EVE, Culture Programme 2007-2013. Identifier: EACEA-513690).
2009-2010 Appointed by the Faculty as Scientific Supervisor of GRUNDTVIG WORKSHOP IT2-GRU13-06352 for the project Performing arts in medical humanities: the heart of the healthcare.
2009-2011 Selected as a Scientific Coordinator and Task Manager of Italian Group: Coreografiar la historia europea: Cuerpo, política, identidad y género en la danza de la edad moderna y contemporánea [Choreographing European history: Body, political, and gender identity in the dance of the modern and contemporary age] (University of Oviedo-ES, Turin-I, Salerno-I, Nice-FR) (España I+D Ministerio de Educación y Ciencia MICINN HAR2008-03307 / ARTE).
2006-2008
International cooperation
University of Oviedo-ES (Prof. Beatriz Martinez del Fresno), Valladolid-ES, Lausanne-CH (Supsi: Prof. Claudio Mustacchi, Leipzig-DE (Prof. Gerda Baumbach); Nice-FR (Prof. Marina Nordera); Lugano Hospital Health Home Assistance of Italy and Switzerland; Performing Arts Companies (Odin Teatret-DK; Protein Dance-UK); IOM (International Organization for Migration).
Recent Publications
2019. Book articles: "The Body-Theatre and its Double", in Caravan Next. A Social Community Theatre Project, ed. by A. Rossi Ghiglione, A. Pagliarino, R.M. Fabris, Franco Angeli Editore, Milano, pp. 62-73.
2018. Book: La danza 2.0. Paesaggi coreografici del nuovo millennio [Dance 2.0. Choreographic landscapes of the new millennium], Laterza, Roma-Bari.
2018. Journalistic article: "Pensare il corpo danzante" ["Think of the dancing body"], in Ágalma, (2018) 35, pp. 18-31.
2015. Book: Elementi di teatro educativo, sociale e di comunità [Elements of educational, social and community theatre], UTET-Università, Torino.
2014. Journalistic article: "Lo spettacolo fra verità e rappresentazione: il teatro sociale e di comunità" [Performing Arts between Truth and Representation: Social and Community Theatre"], in Biblioteca teatrale, (2014) 111-112, pp. 45-55.
2011. Journalistic article: "Il teatro sociale tra verità, rappresentazione ed etica" ["The social theater between truth, representation and ethics"], in Comunicazioni Sociali, XXXIII (2011) 2, pp. 142-147.
2010: Article in Journal: "Dance, Body and Sense", in Degrés. Revue de synthèse à orientation sémiologique, XXXVIII (2010) 141, pp. d/1-d/13.