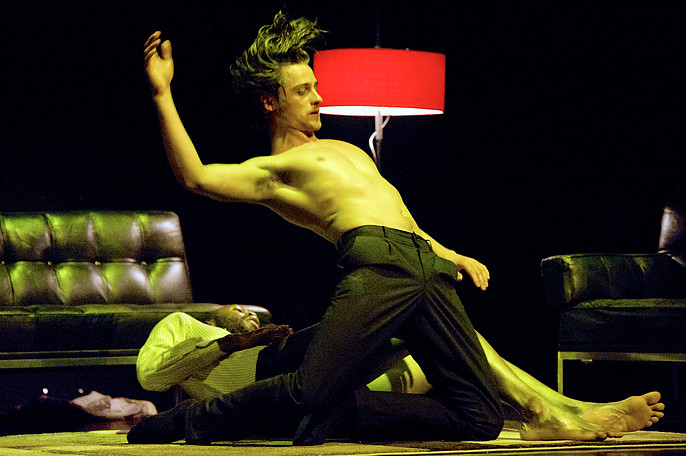 In this workshop we will open up a playground for all involved. Each day will start with a physical class inspired by various techniques and methods such as release, yoga, floorwork and somatic movement in order to tune in with our body, ground its energy and open up our senses for body textures, volume, dynamics and space. The class will be followed by research sessions involving improvisation through physical and sensorial ideas. In groups, with a partner and alone we will play around with tasks, ideas and games of composition and move forward into eventual creation from the participant.
Milan Nowoitnick Kampfer was born in Berlin and studied dance in the Netherlands where he graduated from Artez University of the Arts with a bachelor of Dance/Maker in 2014. During his last year of study he started working at Tanzkompagnie Konzert Theater Bern under the artistic direction of Estefania Miranda for 4 years. Milan has worked with choreographers such as Dimitris Papaioannou, Felix Landerer, Club Guy and Roni, Yumin Yang, Amos Ben-Tal, Joeri Dubbe, Overhead Project, amongst others. Since August 2017 he is a full time member at Tanztheater Wuppertal Pina Bausch.
Next to his professional dance career on Milan was mentoring 4th year graduates from the ArtEZ Bachelor of Dance program as part of the Circle of Guides during the study year 2017/18.