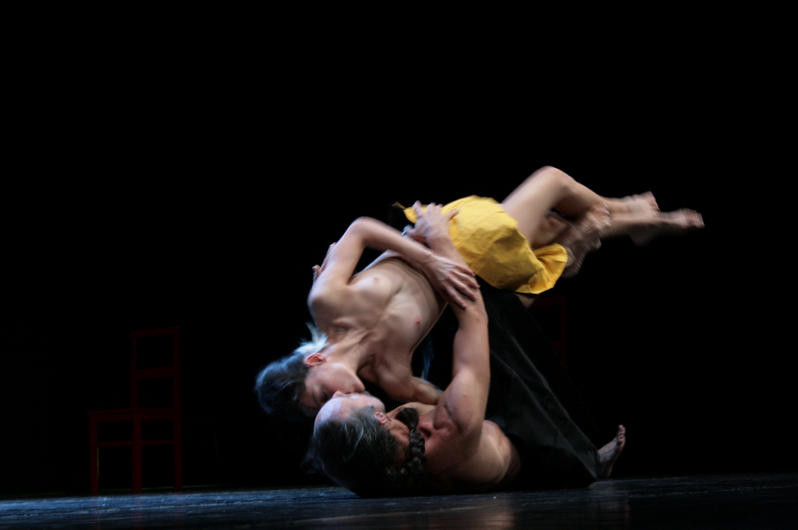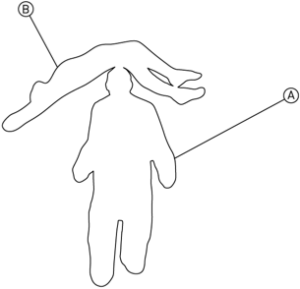 Being scenic
Notes on teaching
"What if the body is not fully operational as the soul is?
If the body is not the soul, what is a soul then?"
W. Whitman

To teach; to let the gestures seep through. From body to body. In a manner of art: tendentiously. A way of teaching closely connected to the stage, intended as a setting for action and emotion in attempt of a high and different sense.
A steady return to technical, improvisational and compositional aspects of dance, beyond codes and routines.  Lurking on all the stage expressive potentials, paying special attention to physical action (form) as a presumable surrounding of the soul, thus as the most direct and coherent possibility to do theatre.
A broad division of the event: METHOD (interpretation) and WORKSHOP (creation)
Action: the employment of choreographic codes as a means, rather than as a goal. From basic exercises for the "positioning" (on ground or standing), to a definition and a detailed study of movement sequences.
WORKSHOP:
Being scenic: a neutral action.
Presentation: a stage action as an arrangement and offering. The four fundamental postures.
Improvisation: from the intuition to the execution. Thinking with the body. Listening.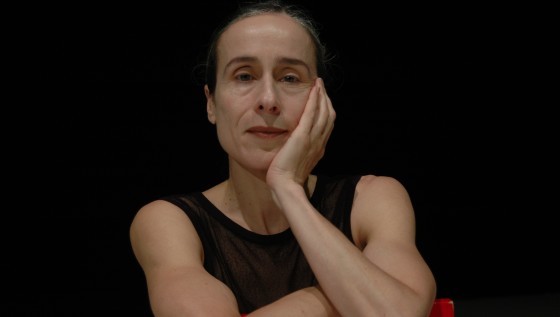 A Dancer and a choreographer, a protagonist on the Italian dance scene since the early 1990s.
Born in Rome where she started her artistic education, she later moved to Paris in 1987 and worked with Carolyn Carlson (1988-1993) where she met up with her future partner in her artistic career, Michele Abbondanza.
Together with Abbondanza she founded the "Compagnia Abbondanza Bertoni" in 1995, now renowned as one of the most prolific artistic companies in Italy. As well as creating productions, the company has also created and followed research and teaching in contemporary dance theatre.
Among  awards: the Danza&Danza 1996 award for "best performer", Eti-Stregagatto '97/98 award with Romanzo d'infanzia and Danza&Danza2017 award for Best Italian Production of the Year with La Morte e la Fanciulla.
As guest choreographer she created Figli d'Adamo in 2000 for the Aterballetto company and Addio Addio (2011) and Cerimoniale (2012)  for the Teatro Opera di Roma.
She took part in Bernado Bertolucci's film Stealing Beauty in 1995 and was among the protagonists in the choreography for the TV show Vieni Via Con Me by Fabio Fazio and Roberto Saviano (RAI3, 2010). In 2015 Abbondanza Bertoni Un film ballato was broadcast on RAI5, produced by RAI Cultura and directed by Felice Cappa.
She has created and performed in over thirty productions. Among these her solo Try, the Ho Male all'Altro project which saw the trilogy based on Greek tragedy ( Alcesti, Medea, Polis), the two-year project for twelve dancers called "La Densità dell'umano" ( La massa and A libera figura). Also the "Biologico" project seeing her perform with special performers characterised by special needs and characteristics: being physical in the case of  Le fumatrici di pecore and Il groppo or being biological in the case of Scena Madre in which she performed with her 80 year old mother.
She worked alongside Michele Abbondanza in the creation of his first solo work I Dream and she returned on stage once again in 2016 for Gli Orbi, a quintet investigating the vices and weaknesses in human nature. She has done the choreography and composition of  La morte e la fanciulla  and Erectus  as well as that of  Balli Plastici Remix,  which revisited the historical performance of 1918 by Fortunato Depero.
She founded and has brought to life the  P I C C O L A Compagnia Abbondanza/Bertoni, an ambitious project involving a group of child performers, leading to stage performances: Il Ballo Del Qua, a production performed by 7 children (aged 7-10) for an adult theatre audience (Rovereto, February 2012), Terza Generazione, last chapter of the production Duel, inspired by the Book of Genesis (2014). 2015 saw Sequenze Per il Futuro which was the result of an artistic, site-specific residence with  children as part of the project called Schiudere within the Festival  Pergine Spettacolo Aperto.
Since 2008 she has run Scuola d'Azione, a project dedicated to the teaching and training of both adults and children, held in Teatro alla Cartiera in Rovereto, Trentino, where the company is in residence.
WHEN?
From 14th to 15th December 2019
REGISTRATION
Please send email to:
anfibiart@gmail.com